On the right, one can see two Velocettes, a 1955 MAC and beyond it a 1954 MSS
(a 1996 picture, taken soon after the purchase of the MSS). The MAC has been
family owned for more than 30 years.
The Velocette MAC is a 350 cc, 18 bhp overhead valve single.
Ours is perfectly original, but the seat, which comes from a 60's series2 BMW.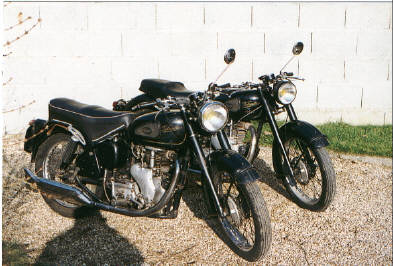 The MSS engine, with the stand alone gearbox is very similar
to this one, on the right, which is the 1954 prototype.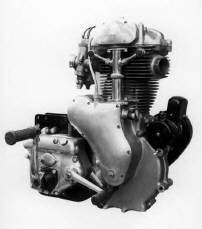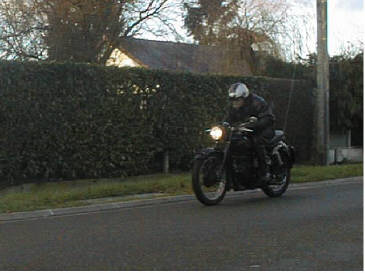 The MSS (left) took part into eight Coupes Moto Legende.
(1996/1997/1998/1999/2000/2001/2002/2003).
In 2001, it took part into the famous Velocette parade at Montlhery.
The 2003 entry, at Dijon, revealed the limits of the bike.
Respectful of mechanics, I decided to stop.